Install this addon to connect your phone system to your Zoho CRM. Contacts and Leads are imported from your Zoho CRM to show this data on the first ring of your phone in the PhoneMondo callerID notification popups.
Create a new Lead or Contact in your Zoho CRM from an unknown caller.
Highlights
Imports Contacts & Leads from Zoho CRM
Shows data from Zoho CRM in the callerID notification popups
Logs all calls in Zoho CRM at the Contact/Lead
Start a phone call via click2call directly from Zoho CRM
Create a new Lead with a single click from an unkown caller
PhoneMondo is the perfect CTI solution for your daily work with Zoho CRM.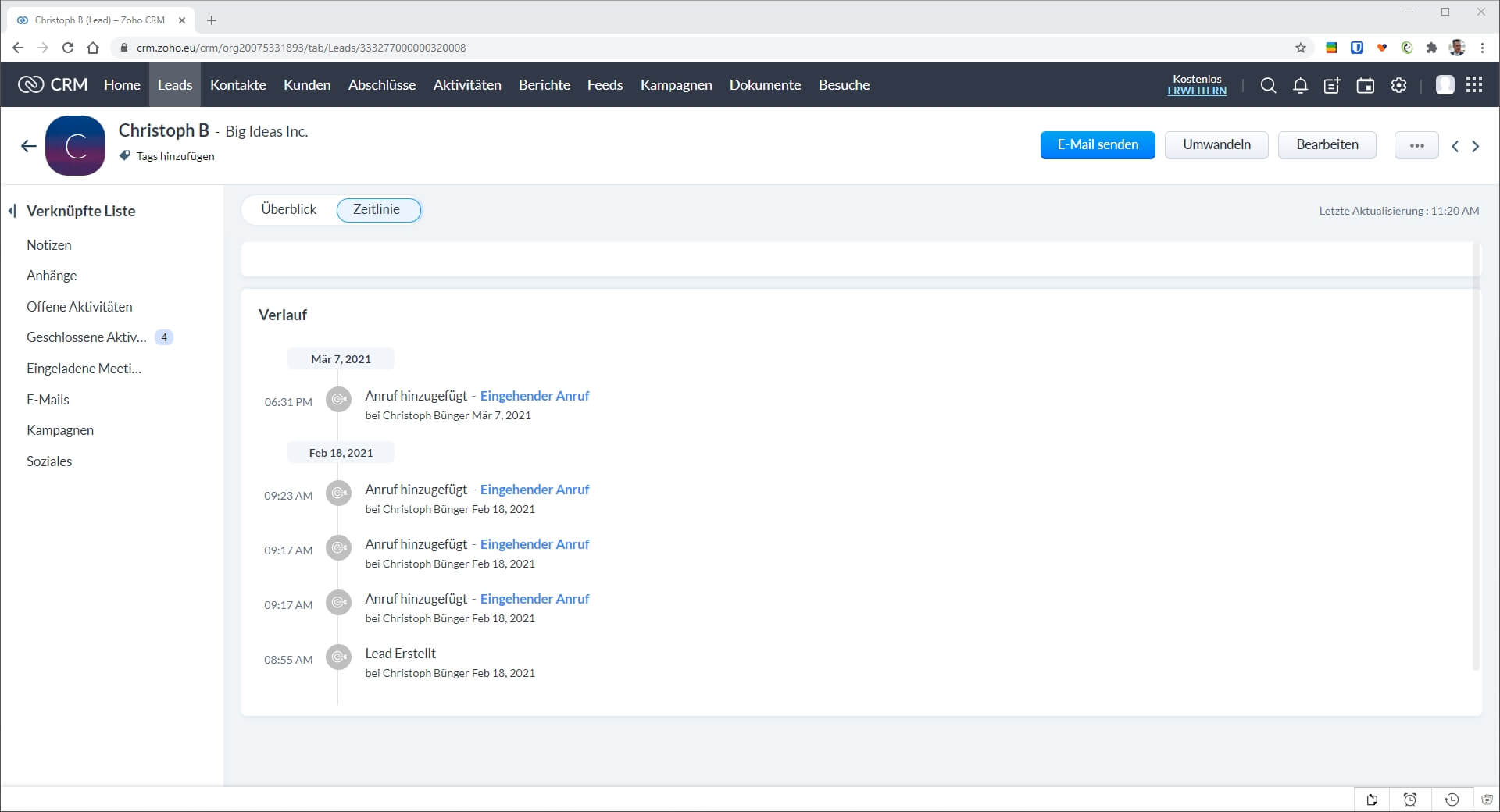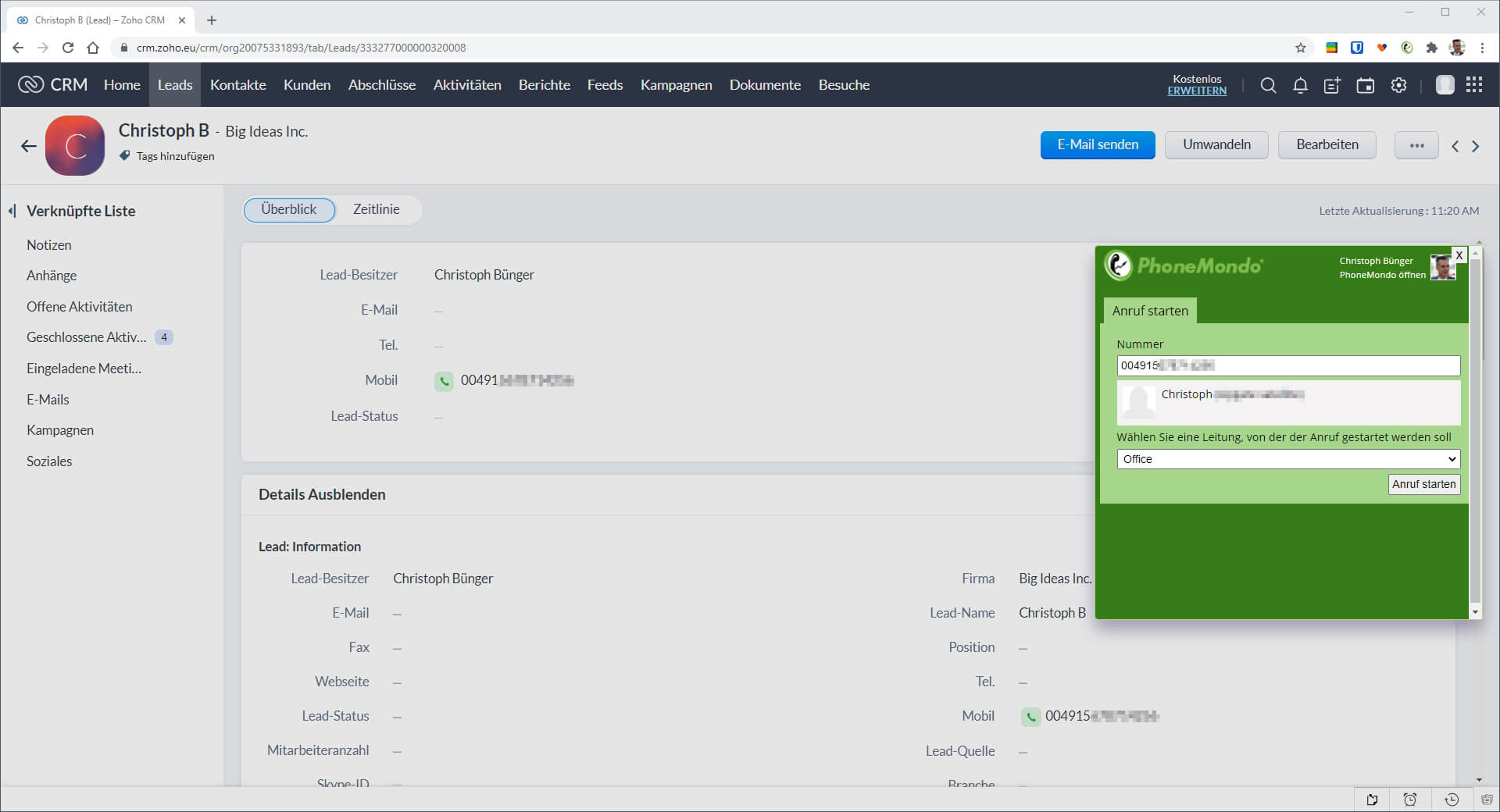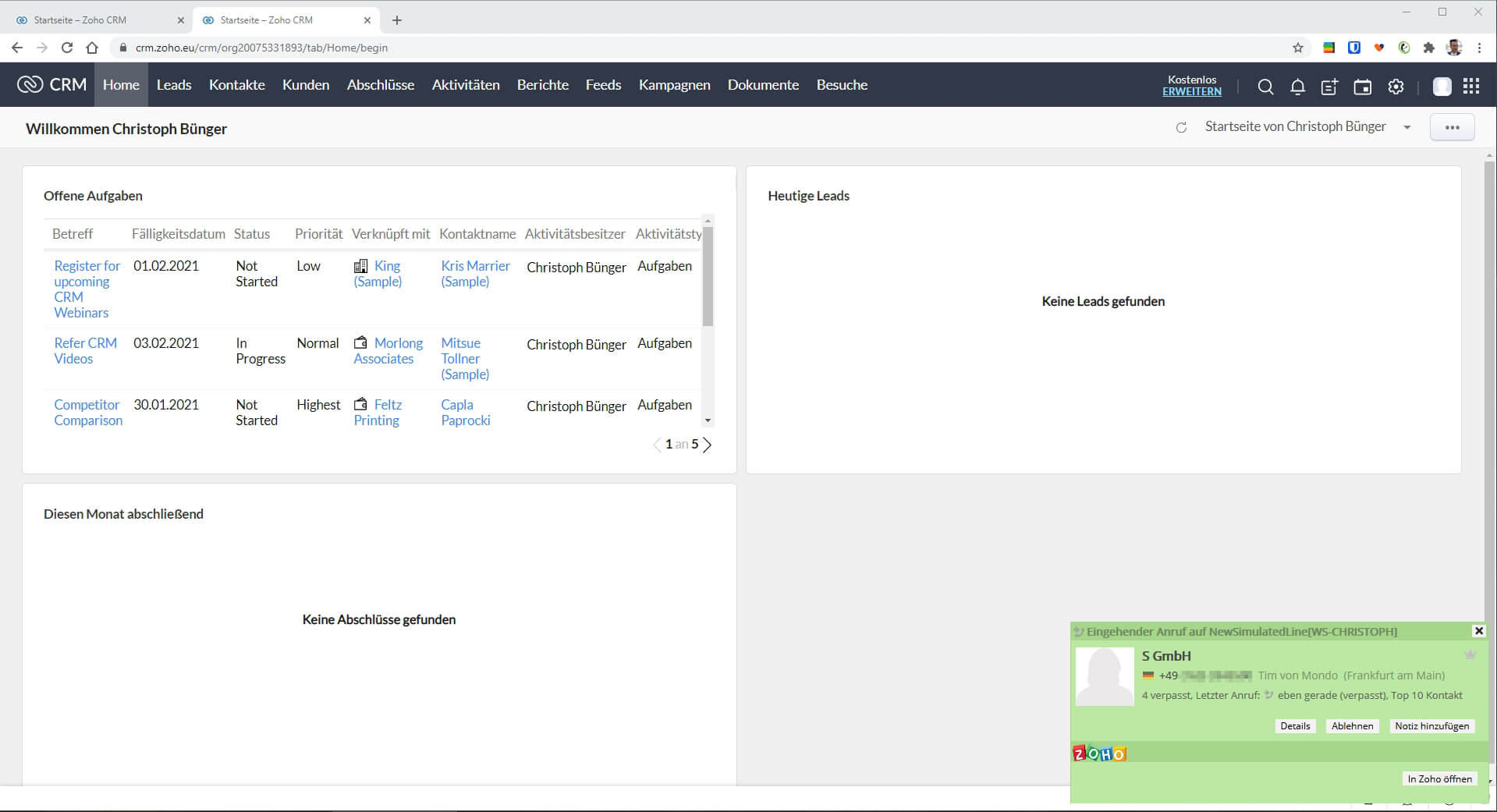 This addon is included in the PhoneMondo Professional Subscription. It can be tested without any limitations for 30 days with the free PhoneMondo subscription.